FASCAT2001 Stannous oxalate CAS 814-94-8
Overview:
Chinese name: FASCAT2001 catalyst, stannous oxalate, tin oxalate
English name: 2001, Stannous oxalate, Ethanedioicacid, tin(2+)salt(1:1), ethanedioicacid, tin(2++)salt(1:1), oxalicacid, tin(2+)salt(1:1) , stavelancinat Chemicalbooky, 2001; OxalicAcidTin(2+)Salt, TinOxalate(SnC2O4), Ethanedioicacid, tinsaltoxalicacid, tinsaltstavelancinaty
Physical and chemical properties:
CAS Number: 814-94-8
Molecular formula: C2O4Sn
Molecular weight: 206.73
EINECS Number: 212-414-0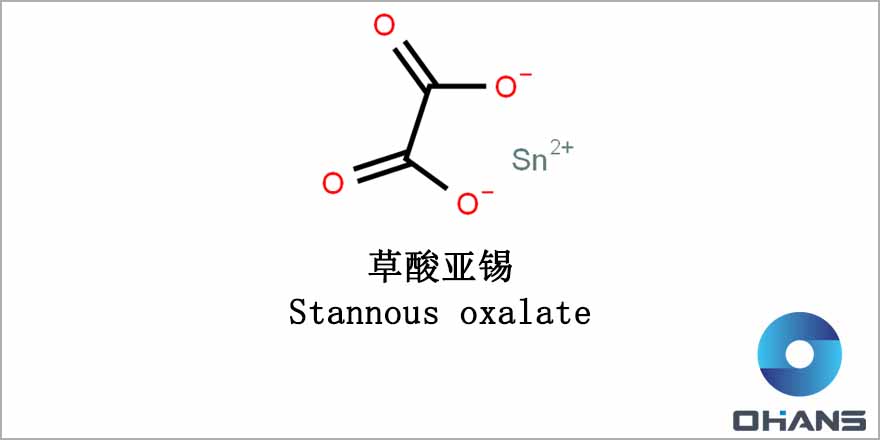 Related categories:Organic metal;Organic tin;Pharmaceutical raw materials;Organic chemical raw materials;Catalysis and inorganicization body
Soluble in dilute hydrochloric acid, insoluble in water. Low toxicity, median lethal dose (rat, oral) 3620mg/kg.
Melting point 280°C(dec.)
Density 3,56g/cm3
Storage conditions Storebelow+30°C.
Solubility 0.5g/l
Morphology Powder
Specific gravity 3.56
colorwhite
Water-soluble SolubleindiluteHCl.Insolubleinwater.Solubleinacids.InsolubleinwateraChemicalbookndacetone.
Hydrolysis sensitivity 3: reactswithaqueousbaseMerck14,8786BRN3708588
CAS database 814-94-8 (CASDataBaseReference)
EPA Chemical Substance Information Ethanedioicacid,tin(2+)salt(1:1)(814-94-8)
White to off-white solid powder
Production of monomeric and polymeric plasticizers, fatty acid
esters, and synthetic lubricants
Removable from final ester by filtration
use:
Esterification catalyst. Hydrogenation catalyst for coal. Printing of blueprint paper.
Used as a gasification catalyst for fabric printing and dyeing and coal
Storage and transportation:
It should be sealed and stored in a dry, cool and ventilated warehouse.
Package:
Packing: 25Kg cardboard drum.
Contact Us
SHANGHAI OHANS CO., LTD.
Factory Address :Jining High-tech Development Zone, Shandong, China
Call Center :021-5161-9971
Web Site:www.tinchem.org
Headquarters :Room a2110, building 55, No. 709, Lingshi Road, Zhabei District, Shanghai
Email Us :[email protected] [email protected]